Charger controller solar power  P WM  is the latest technology currently used algorithms advanced tracking to make modules of solar activity in voltage ideal that the module power output The sun can produce the maximum available electricity. 
Compared to  conventional controllers , PWM technology is equipped with temperature compensation function, which can make the efficiency of photovoltaic modules increase by 10% – 30%, and can extend battery life. storage.
​
Main function:
* Compared to normal charging solar controller, this PWM controller can increase efficiency by 10% -30%
* Can charge and discharge at the same time
* Always keep the  battery  in full state
* Protect the  battery to  discharge too much
* Protection to prevent the  battery from  discharging back to the solar panels during the night
* Protect pole reverse  battery
* Reverse polarity protection for  solar panels
* When the battery voltage is low, the controller will automatically cut off the load from the system. If the battery  voltage  is back to normal and the load will restart working.
* Protection of thunder when it rains
* The controller will automatically compensate the temperature of the charging voltage according to changes of the ambient temperature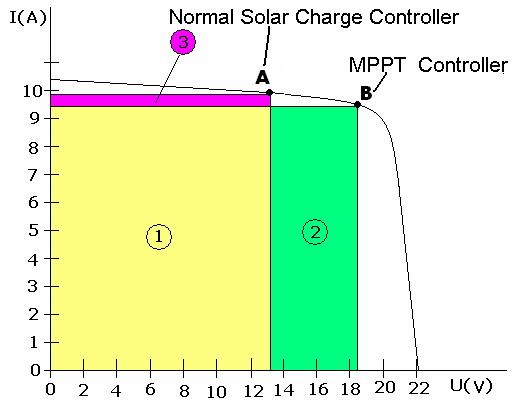 ​​
Specifications
Model

 PWM 2024A

Working voltage

12 / 24V Auto

Charging line

 20A Max

Download line

20A Max

Battery input voltage

32V Max

PV voltage input

100VDC Max

Max.PV input power

12V 520W, 1040W 24V

Loss line

<10mA (24V)

Charging threshold (full battery)

14.4v / 28.8v  ± 2%

Recharging voltage threshold

13.6v / 27.2v  ± 2%

 

Low voltage cutoff threshold

11.1v / 22.2v  ± 2%

 

Auto threshold threshold voltage that auto

12.6v / 25.2v  ± 2%

Connection information

TTL232 / 8 pin RJ45

Working temperature

-35  ℃  ~ 55  ℃

Storage temperature

-35  ℃  ~ 80  ℃

Humidity

10% -90% NC

Height

≤ 3000m

Size

169mm x118mm x83mm

Eyelet holes

169mm x80mm

Mounting hole size

Φ5

Terminal equipment

10mm  2

Weight

0.95kg
Picture
Application
– Control charging  and regulating the battery charge   in the solar power system, supplying electricity to household electric equipment such as lighting, televisions, CD players, Video systems, computer stands, telephone exchange, computers fax, fan, water pump, internet or company, office building … 
​
---